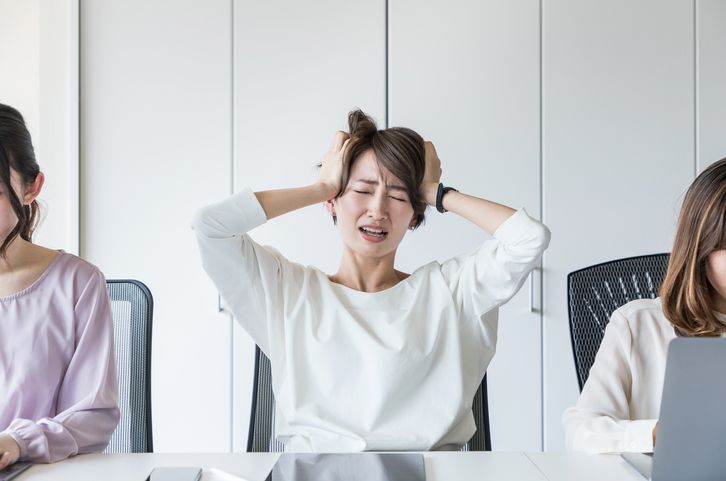 Sometimes, when one goes through enormous stresses, shocking events or traumatic experiences, they will experience a suddenly skyrocketed in hair shedding. This type of sudden hair loss is called telogen effluvium.
Telogen effluvium is the sudden and excessive shedding of at most 70% of your hair within 2 months after a shock or dramatic impact on your mind or body.
The impact of traction alopecia can be physical or mental:
- life-altering events (i.e. death in the family, devastating financial loss, diagnosis), - PTSD following distressing experiences (i.e. sexual assaults, violent attacks, car accidents) - childbirth, - postpartum stress, - extreme weight loss by restrictive diets or invasive weight loss procedures (i.e. liposuction, fat extraction surgery), - chronic autoimmunity diseases (i.e. cancer, HIV, anaemia), - dangerously high fever, - prescription of aggression medications (i.e. antidepressants, cancer treatment, steroids, anti-blood-clotting drugs), - intensive surgery, - long-term physical or emotional stress (i.e. stressful job, messy divorce, overwhelming work-family duties)
Telogen effluvium is temporary hair loss. Still it can be nerve-wracking as you see most of your hair suddenly thinning over a short period. Fortunately, most cases of telogen effluvium are temporary, as there is no direct damage or decay to the health conditions of the scalp, hair follicles, and hair strands.
You will see hair shedding stop once your body and mind recover from the major event (i.e. therapy, medical attention, change of medication). This stage can take 6 to 8 months. You will regrow lost hair afterwards.