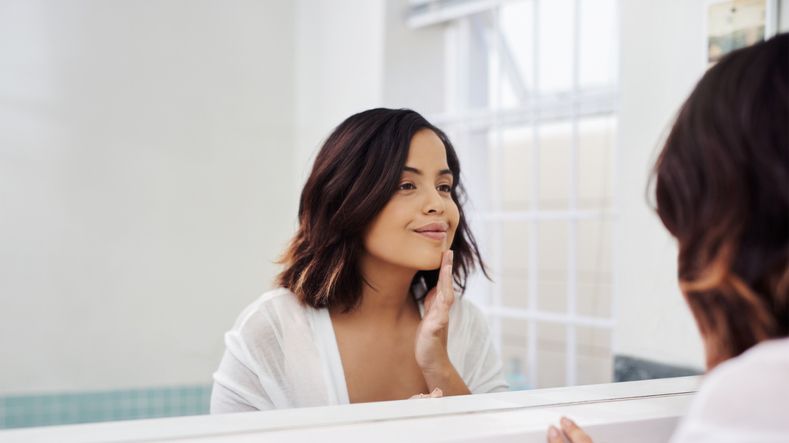 Time and time, science has shown acne formation is due to clogged pores, slow skin metabolism and excess oil. Still, skincare ingredients to date can only partially target these problems.
Sure, they can slowly bring changes over time. But the results are long-awaiting and indefinite: so many users of oral/topical prescriptions have to wait months to see a slight decline in acne.
Many people experience side effects with acne prescription treatments, which can worsen acne and even bring blistering!
Which is why many of them opt for New Beauty's The Acne Treatment!
The Acne Treatment employs dual spiral suction plus drainage technology. Your beautician uses a designated treatment handpiece to exfoliate dead skin cells and drain deep-seated impurities simultaneously. With a fresh, unclogged face, your stubborn acne will subside, and your pores will no longer be inflamed!
After cleaning your face thoroughly, the beautician infuses our exclusive, medical-grade hydration serum into your pores. The potent water molecules can instantly calm your sebum glands, reducing oil production, giving you less shine and preventing breakouts in the future!
With just one treatment plan, you can enjoy long-term clear, dewy and bouncy skin!
Over millions of users worldwide have tested and praised the power of New Beauty's The Acne Treatment. Users of various skin types, including sensitive skin, have approved this high-functioning yet gentle treatment.
The treatment handpieces touch your skin's surface to perform. In no way during the process do they cause incisions or injections. This procedure is completely non-invasive, wound-free, scar-free and pain-free!
Experience this globally-acclaimed acne-removal magic by yourself for FREE! -> The Acne Treatment: Free Trial <-