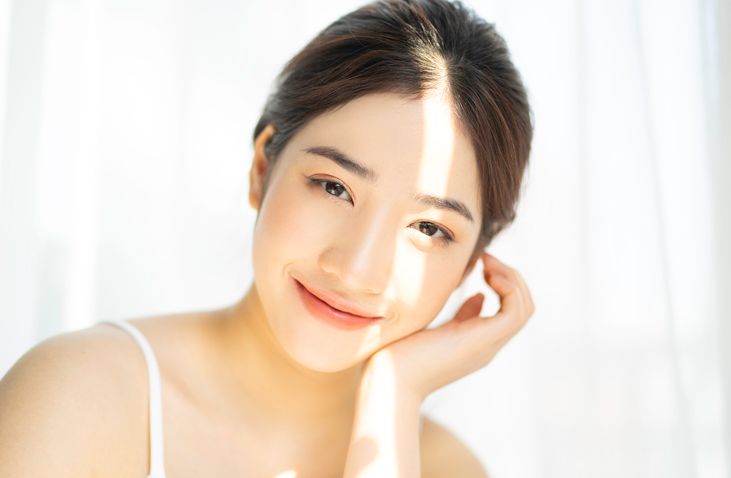 While home remedies can relieve mild puffiness, only professional medical aesthetic therapies can target and remove long-term eye bags.
Eye bag surgery and under-eye fillers are not your best options: these treatments are invasive and risky. No matter the precautions, there are always risks of bruising, internal bleeding and scarring. In addition, botched procedures are possible, and you may even suffer from eye damage!
Why not remove eye bags risk-freely? Why not enjoy painless eye care without downtime? Why not protect your valuable eyes with a non-surgical option?
New Beauty R6 Miracle Eye Rescue Treatment incorporates advanced triple-wavelength radiofrequency technology. The radiofrequency energy seeps through your skin to dissolve excess eye bag fat. The variety of wavelengths allows the energy to reach all outer, middle, and inner skin layers of your eye bags, removing your eye bags evenly and thoroughly.
The radiofrequency energy also stimulates collagen production in your eye areas. New collagen makes your eyes firm, bouncy and hydrated, magically reversing your perceived age by years!
Besides eye bags, R6 Miracle Eye Rescue Treatment is also effective towards under-eye dark circles, eye wrinkles and tear troughs.
This acclaimed treatment is used and approved by clients of all skin tones and types. Our users praise the R6 for how comfortable it is. Unlike surgery and filler, R6 requires no anaesthesia, incisions, injections or medication, bringing no wounds, scars, or other side effects to your skin and body.
R6 can remove severe eye bags with as few as ten sessions! There's no need for recovery time after each session, meaning you can immediately jump back to work and other duties post-session!
Do you want to experience the R6 Miracle Eye Rescue Treatment for yourself? Book your FREE trial now, completed with a complimentary skin analysis by our professional beauty experts!