10
Enjoy Easy, Fast, and Safe Fat Loss Results with No Rebound: The CoolShaping Fat Freezing Treatment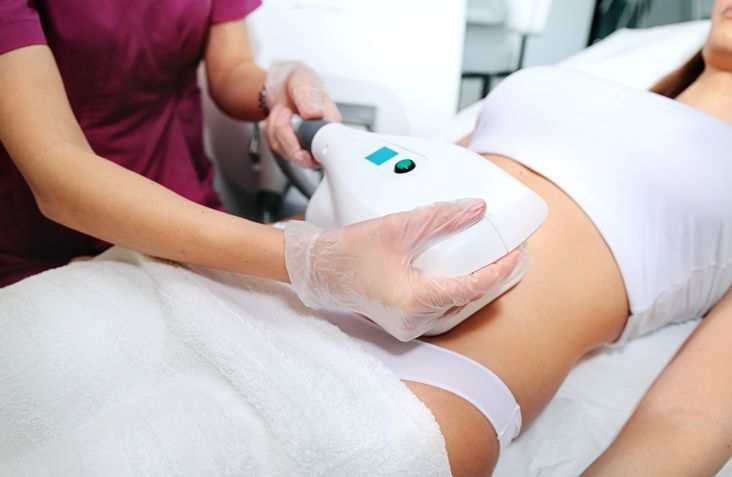 Enjoy Easy, Fast, and Safe Fat Loss Results with No Rebound: The CoolShaping Fat Freezing Treatment
While different individuals may respond well to different weight loss methods and tricks, weight loss remains a frustrating challenge.
You will need up to months to test out each weight loss tip. Unfortunately, you will waste time and effort, and even gain back weight and risk health if the tip does not work for you!
Do you want to lose weight quickly, safely and effortlessly? Why not come to New Beauty to enjoy professional slimming results?
Our acclaimed CoolShaping Fat Freezing Treatment is a one-of-a-kind, non-invasive, rebound-free laser fat reduction treatment.
Arrive at our posh clinic for a short CoolShaping session. Once you lie down and relax, our professional beautician will meticulously operate a unique cryowave technology machine on your selected body parts (e.g. love handles, potbelly, flabby arms and trunk thighs).
The machine emits gentle cryowaves into your fat tissues. The cold energy freezes your excess fat cells, crystallising and thus killing them for natural lymphatic drainage.
Since your body has a fixed number of fat cells, the removed fat cells will not regenerate—fewer fat cells means less fat storage space, which means less body fat! In fact, a CoolShaping treatment course can thin your fatty tissues up to 25%!
CoolShaping effectively eliminates obesity at its root, allowing you to lose weight without weight gain rebounds!
The CoolShaping Fat Freezing Treatment is highly efficient, delivering visible fat loss results within as little as 3 weeks. In addition, this treatment is non-invasive, meaning no injections, extractions, incisions, or anaesthetics!
This treatment causes no allergic skin reaction. You will not feel pain or discomfort. You also need no recovery period post-treatment, making CoolShaping the most convenient weight loss treatment for anyone with a busy lifestyle.
Are you tired of lengthy and unsuccessful weight loss journeys? Do you want to start enjoying your new, slender, elegant body NOW? Register online for a free trial of the CoolShaping Fat Freezing Treatment, completed with a free professional body shape consultation!