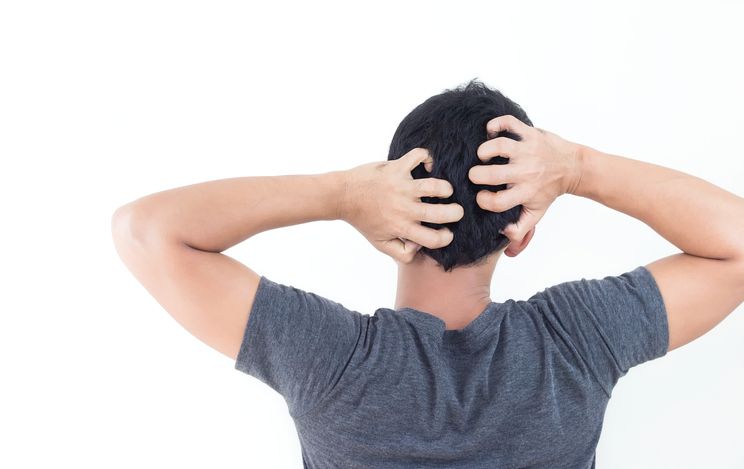 A healthy skin has a pH that is in the right range, has enough moisture, and is not inflamed, infected, or irritated. A healthy scalp helps hair grow in the right way and keeps hair from falling out or breaking. A sensitive scalp responds quickly to things like shampoos, styling products, the weather, or stress. If your skin is sensitive, it may itch, burn, turn red, get dry, or flake. If the root cause is not taken care of, a sensitive scalp can also cause hair loss.
The biggest difference between a healthy scalp and a sensitive scalp is how sensitive it is and whether or not there are any symptoms. A healthy scalp may sometimes feel a little bit of discomfort or irritation, but this is generally easy to fix by gently washing and moisturising the scalp. A sensitive skin may have long-lasting or recurring symptoms that get in the way of daily life and need extra care.
• Loss of hair can happen on both healthy and sensitive scalps, but the reasons are different for each. There are many things that can cause hair loss, like genes, hormones, medicines, diseases, stress, or not getting enough nutrients. Some of these things are on the inside, and both healthy and sensitive scalps are affected by them in the same ways. But some outside things can make sensitive scalps feel worse than healthy ones. • For example, scalp folliculitis, which is an inflammation of the hair follicles caused by bacteria or fungus, can make hair loss more likely in people with sensitive scalps. Scalp folliculitis can cause itching, pain, pus-filled bumps, and scarring, which can damage the hair follicle and cause lifelong hair loss. A sensitive scalp may also be more likely to lose hair because of allergies or irritant contact dermatitis caused by shampoos or other hair products with strong chemicals or scents. These reactions can lead to redness, itching, swelling, and loss of hair. • To keep your hair from falling out and keep your scalp healthy, it's important to follow some tips that can make your scalp less sensitive and improve its health. If would be best if you use a mild shampoo that is free of sulphates and parabens and has a normal pH. Avoid shampoos with alcohol, artificial colours, or fragrances that can irritate the skin, cause they can really make your thinning hair turn worse.
A healthy scalp and a sensitive head are not opposites. You can have sensitive skin that is also healthy if you take good care of it and stay away from things that can cause irritation or inflammation. By using these tips, you can improve the health of your skin and stop hair loss.