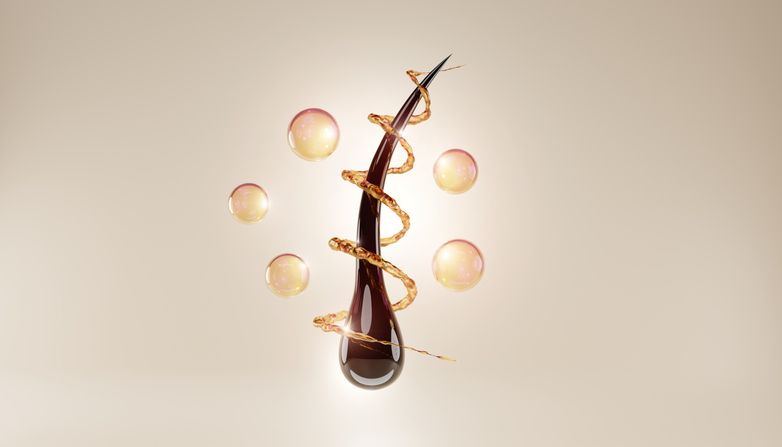 Researchers have developed a new treatment for hair loss as a result of the rapid development of science in the beauty industry around the world. One of these hair loss treatments is the F8 Hair Regrowth Treatment at New Beauty, which employs low-level laser radiation and stimulates hair growth by increasing blood flow to hair follicles.
This hair development treatment also includes a medical-grade hair growth serum that regulates the scalp's oil production and encourages new hair growth. The F8 Hair Regrowth Therapy is the ideal hair loss treatment for people with severe hair loss difficulties, such as male pattern baldness, excessive hair fall, androgenetic alopecia, female pattern baldness, etc.
This is a non-invasive treatment for hair loss that uses the hair follicles, hair papilla, and blood vessels on the scalp to make more hair grow. Its medical-grade essence deeply cleans and unclogs hair follicles by removing oil, dirt, and dust that have built up. This makes your scalp healthier.
Before you start the F8 Hair Regrowth Therapy, the in-house health experts use 200x magnification technology to look at your scalp and figure out what might be causing your hair loss. After figuring out what's causing the hair loss in the first place, the skilled hair specialists confirm how bad the problem is and find the spots on the scalp where hair is falling out.
Then, using the F8 Hair Regrowth Therapy handpiece, the therapist spreads low-level laser energy evenly across the scalp to stimulate hair follicles and hair papilla. The energy given off improves the flow of blood through blood capillaries, which gives nutrients for hair follicle growth and a healthier scalp.
As soon as the laser is done, the therapist will put the hair growth serum on your scalp in a way that is even, and low-intensity laser light makes it easier for the scalp to absorb serum. This clinical serum helps keep the water-oil balance in the scalp by unclogging pores, moisturising the scalp, and reducing the amount of oil that is secreted. This friendly environment helps hair follicles grow roots that are stronger, which is great for people who has certain type of hair growth problems, such as alopecia areata.