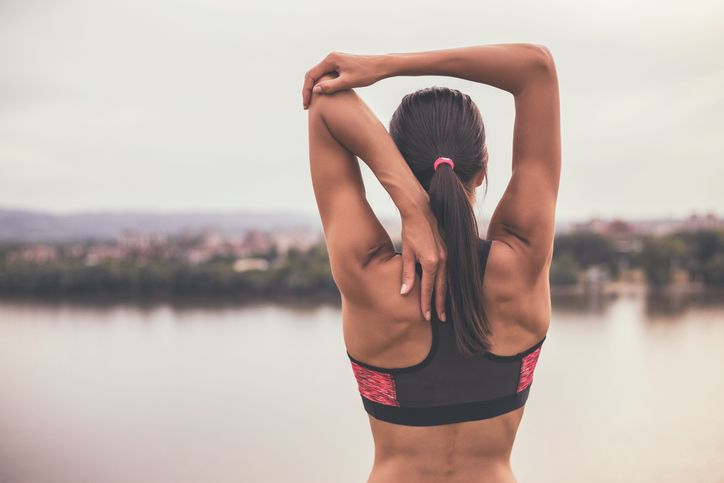 During strenuous exercise, one might stress the muscles to the threshold of muscular failure. Some people are unable to perform additional repeats after muscle soreness. Exertions of workouts can cause muscle fibres to break down, making them less effective at accomplishing their job. You'll notice discomfort, tightness, and a decreased capacity to lift heavy weights.
Many individuals will interpret this as evidence that a workout is effective. 'No pain, no gain,' the tagline goes. It's not helping if it doesn't hurt your muscles.
That is just partially correct. Something that most folks don't realize is the fact that major improvements aren't made while intensive exercise. That happens later, once the muscles have recovered.
It is during this time that the body rebuilds its muscles, making them larger and more powerful than before. Unless you've planned the recovery properly, you ought to be capable of exercising for a lengthier period the next time around.
Satellite cells mend the small tears caused by vigorous activity through recovery. They multiply, develop, and bond to the injured muscle tissue. This creates a brand-new muscle protein thread that improves the muscle's size and endurance. This is a guarantee that the muscles are able to meet future demands.
As a result, exercise subjects the muscles to a type of tension described as eustress. This can be uncomfortable in the near term but provides greater lengthy advantages. During the recovery time, the body needs to rebuild muscles. This make it larger and more powerful than it used to be.
Muscular rehabilitation is as essential as a workout in combating muscle exhaustion and enhancing general well-being and fitness. If you exercise on a regular basis, you've probably experienced the sensation of getting up the following morning with achy muscles. Movement can cause the muscles to screech in agony, and you can't carry as much weight as you used to. This is the body's muscles informing you that they have become tired and want to recover and relax.
This period will be used by the body to repair the injuries and start preparing the muscles for the subsequent workouts. Access to exercise improves stamina in a similar manner that the immune response fights sickness. The body develops and strengthens its barriers in order to be better equipped to deal with forthcoming stressors.
Many training regimens will include regular rest periods. Although you're creating your personal regimen, always ensure to include muscle rest. This could require taking a total break or altering the different muscles you work on during each round.